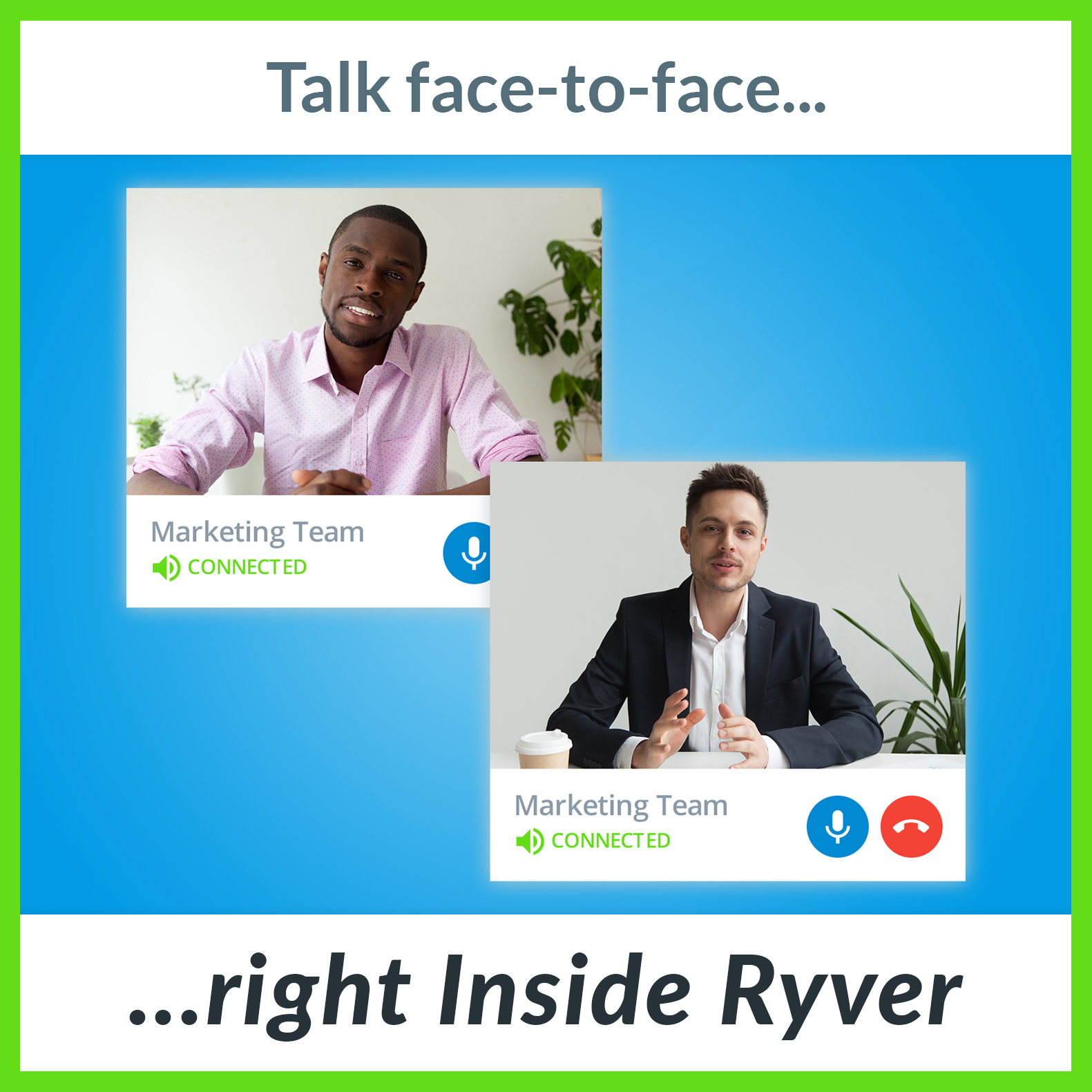 10 Dec

Talk Face-to-Face Right Inside Ryver

Many teams use multiple apps to collaborate, which is generally less efficient and riddled with integration compatibility issues.

But Ryver provides all the core collaboration tools most teams need in one app. Including Video Calls.

With Ryver, there's no need for switching over to another app like Zoom, GoToMeeting, or Google Hangouts to hold conference calls amongst teammates. You can join any Voice or Video Call right inside Ryver in just 1 click.

Next time you need to talk with teammate(s), give it a shot!