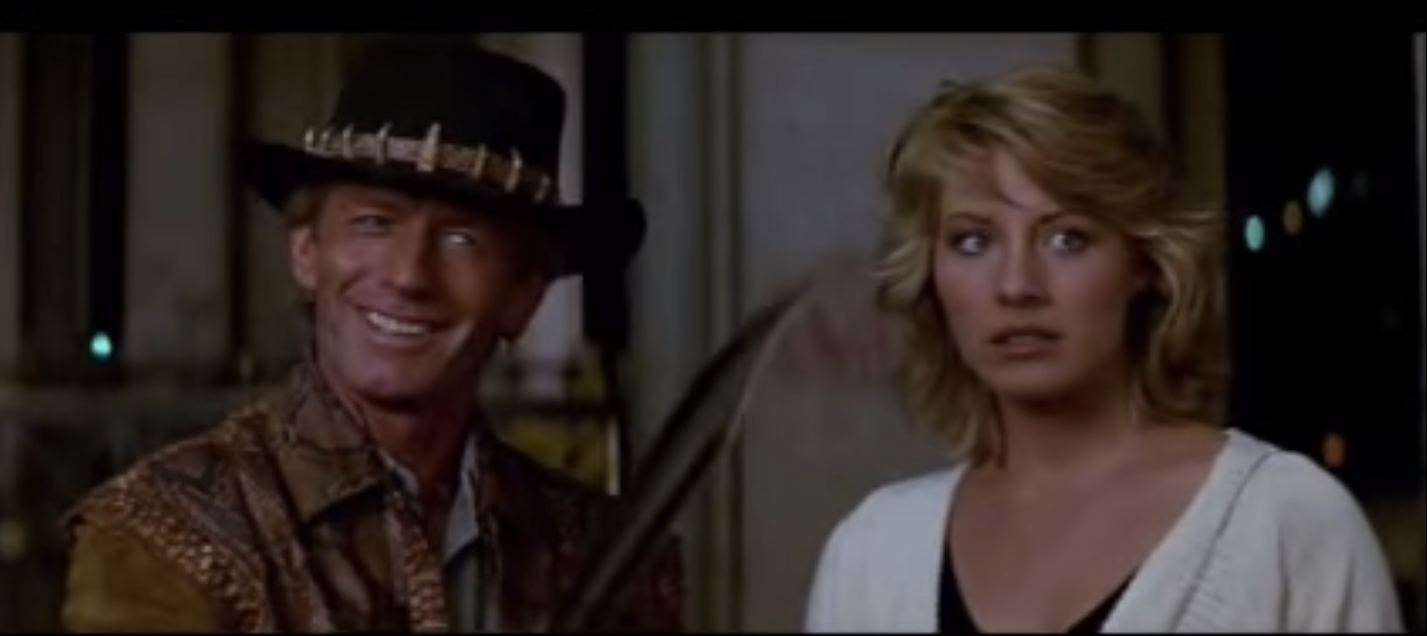 10 Nov

Ryver's Posts Versus Slack's Posts

I love this scene from Crocodile Dundee. It's an old movie but the scene is CLASSIC. The line "That's not a knife… that's a knife!" is one of the greatest lines in film history!

Ryver has Posts for topic based discussions. It's just like Posting on a Facebook Wall. Slack has Posts for… well, I have no idea why Slack has Posts! In my opinion, they are not really Posts! At least not what anyone who has ever used Facebook would ever call a Post.

Slack is a great Chat product. Ryver is a great Chat and Posts product. If you've used Slack, it won't take long to learn why having BOTH Chat and Posts in Ryver is better. Slack recently announced they greatly improved their Posts. Improved Posts? Well… not so much. First you have to find them. You have to figure out why they open in a new, almost blank window. Then you have to figure out what they are. People know what Posts are in Facebook, Yammer and Ryver. Those are Posts.

This is what Slack calls a Post…    "That's NOT a Post!"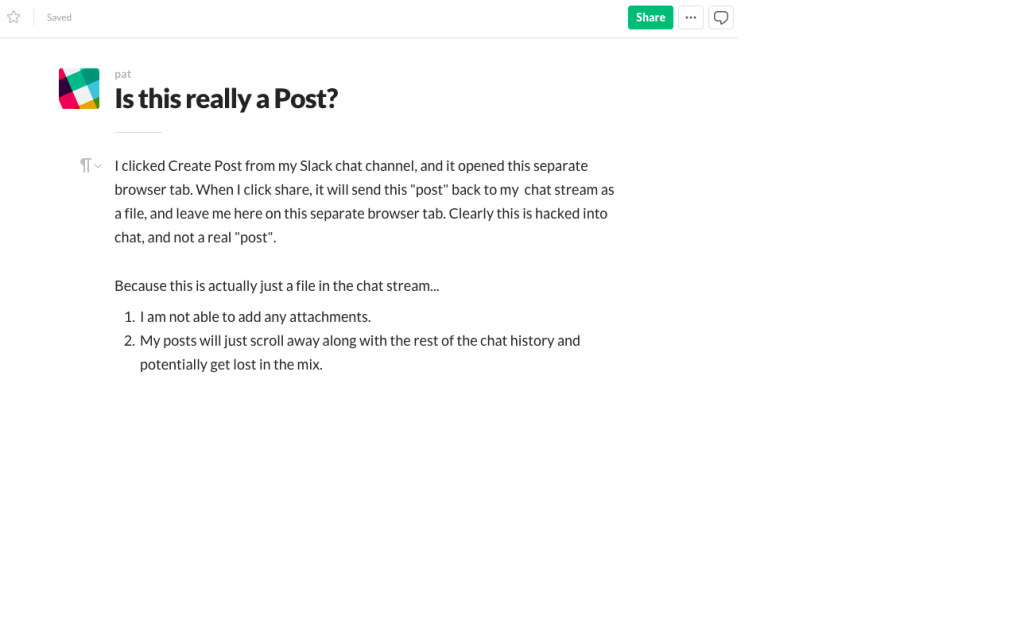 Here is a Ryver Post… "That's a Post!"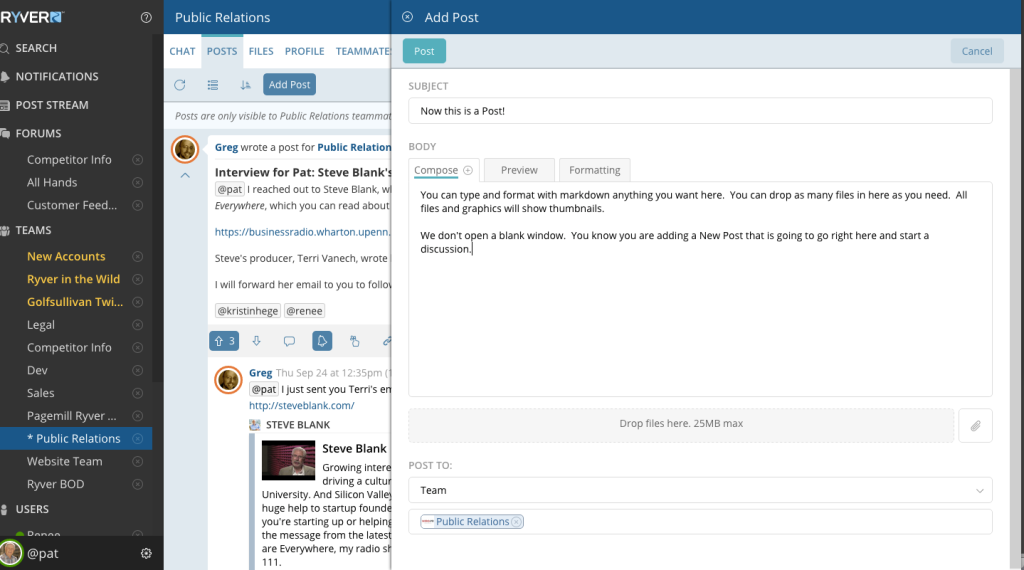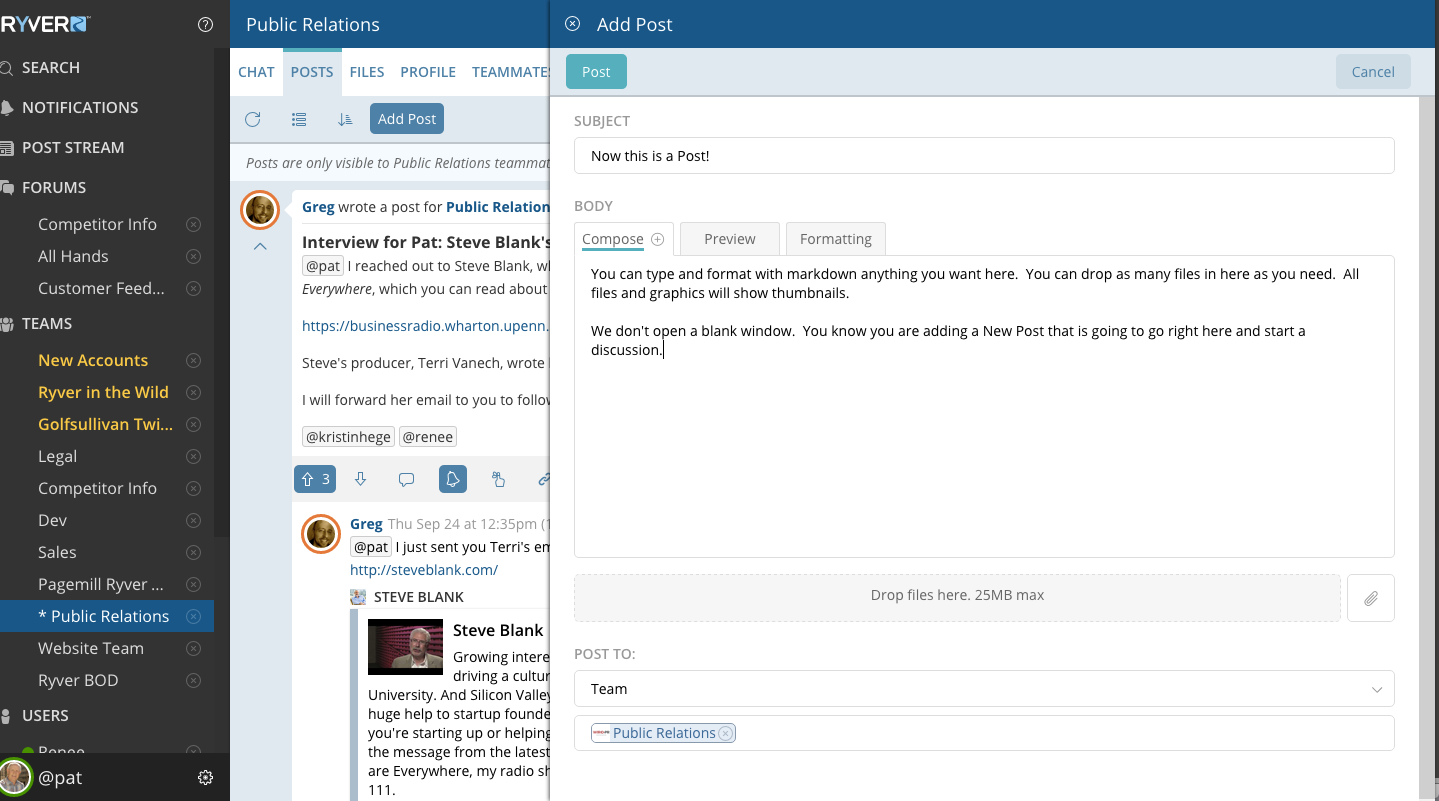 Our usage stats on Posts and Chat are interesting. They are very different.
About 80% of the time people use Posts to discuss topics in an organized way in Forums and Teams
About 80% of the time they use Chat in a discussion with another person
Chat is great for quick question-answer especially when you know someone is online. But when you are discussing a topic in a group, Chat can be hard to follow. There can be several threads going on at the same time.
Posts allow for threaded comments, upvotes and downvotes, Quoting, Reminders, grabbing a Link so you can post it somewhere else. You can subscribe to a Post or a Comment so when someone else comments you will be notified. A topic can be discussed for days, even weeks because it is all right there in one place – totally organized. It's not spread out among dozens of other Chats.
We used to say, "a Post is like a meeting." Now we've realized, "a Post is the meeting." It goes on for as long as it needs to. Everyone easily follows the thought and discussion over the course of the discussion as long as it lasts. You can add a new idea related to a topic a week later and everyone easily understands the context.
Ryver is a combination of the best of Slack and the best of Yammer. Slack is the combination of, well… Slack. Really cool Chat, but it's just Chat. If anyone tells you Slack has Posts you can tell them Slack has something they CALL Posts, but they are NOT Posts!
Try to Post in Slack and remember "That's not a knife." Do a Post in Ryver and say "That's a knife!"
Cheers mate!