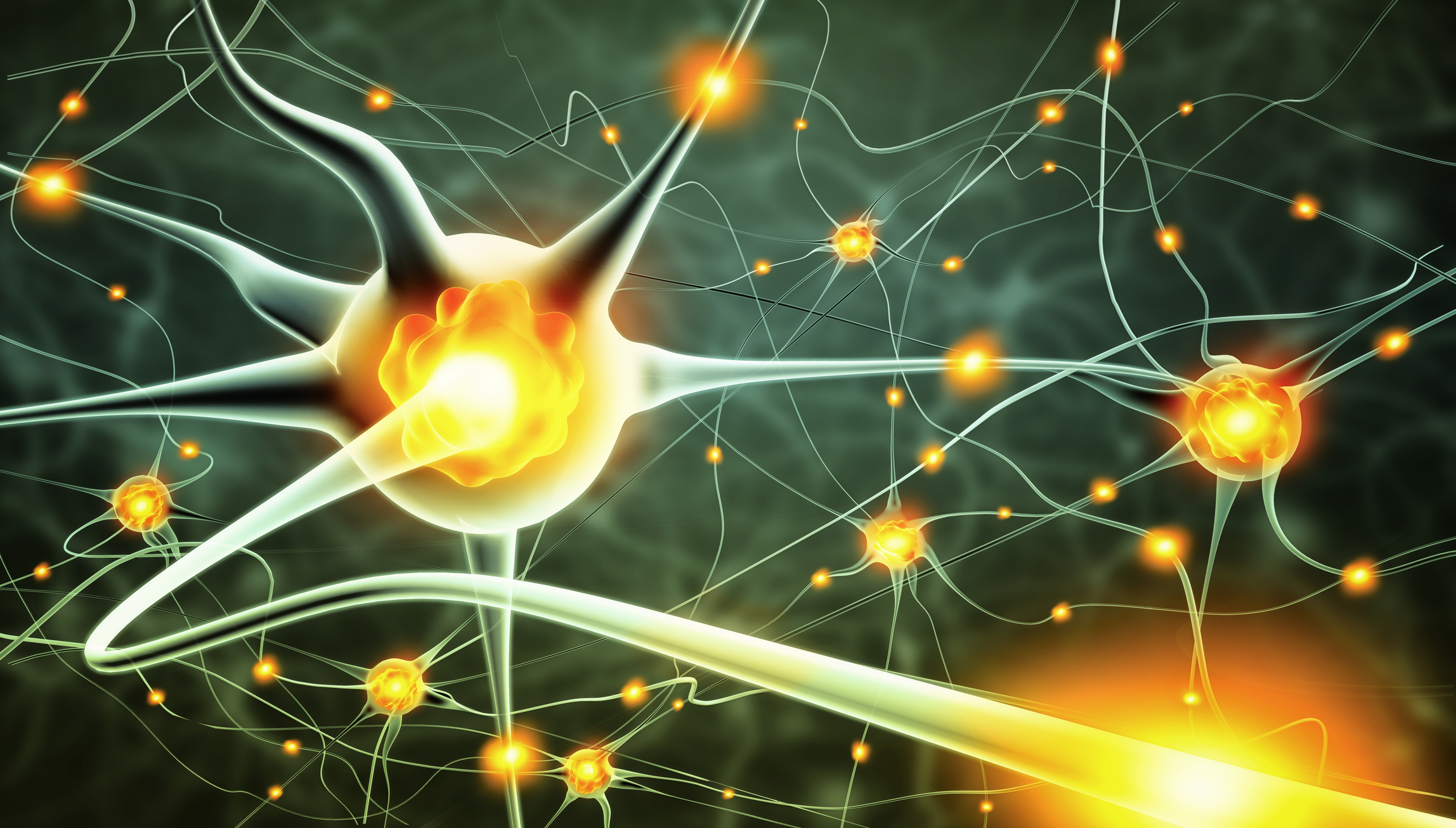 22 Sep

Ryver Team Communication – The Power of an Open Platform

Without doubt, one of the things that caused Slack to take off versus HipChat and other competitors, was their open platform. A great integration to Jira in their early days proved to be a game changer for HipChat users, the leading Chat product at the time. That is ironic since Jira is from the same company as HipChat! What Slack got right was team communication requires an open platform.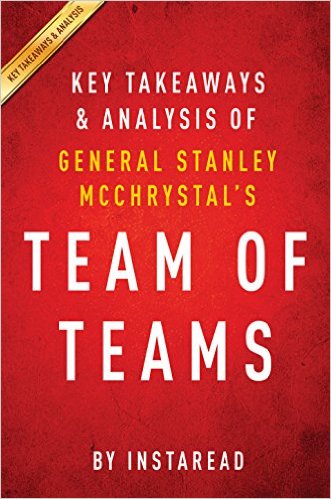 Team of Teams by General Stanley McChrystal explains the reasons every company needs a "managerial nervous system." That system HAS to be an open platform. Our nervous system is open to virtually every cell in our body. Your business needs the same! All the streams of important information flowing into one place radically improves the way a company operates. Every company is facing more and more complexity. We have to rapidly adapt to constantly changing conditions. The only way to deal with this is to communicate faster and communicate more. A lot faster! A lot more!
Ryver is an open platform. Information can flow into and out of Ryver. The flow of many streams into Ryver at least doubles its value. Ryver integrations can be done either through our API (Application Programming Interface) or through Zapier. Our API is what we use to build new features and quickly add functionality. We use it to integrate with things like Github. We are close to releasing the documentation for the Ryver API. We are well aware Slack has a head start when it comes to integrations. We expect to catch up because we have a great API so you can build tight integrations to almost any application.
We integrate with Zapier for an easy way to connect with over 400 applications. Zapier is a "high level" way of integrating modern web products. We have found Zapier to be both powerful and easy to use. In most cases you won't need a programmer to make Zapier do some amazing things. With Zapier you don't need to know anything about the API's of either application you are integrating. It's like connecting pipes to make information flow into or out of Ryver. Much tighter, deeper integrations are possible using our API. API's are quite techie and require a programmer to write code. In most cases, Zapier can do what you typically want to do without a programmer.
Out of the box Ryver integrates natively with Google Drive, Google Hangouts, Gmail, Chrome, Dropbox, Box and Zapier.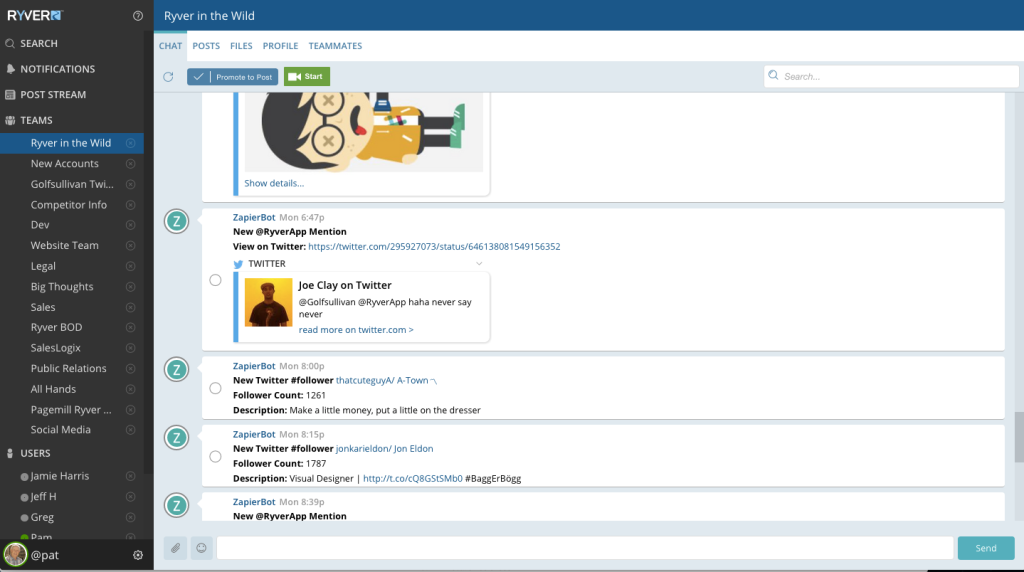 In our own use of Ryver we have found an open platform is very powerful. We bring all social feeds where "Ryver" is mentioned into our "Ryver in the Wild" Team.  This allows them to rapidly respond to questions and comments. We direct emails for things like support@ryver.com into the Support Team. All signups for Ryver get posted from our website into Sales and Customer Success Teams. For big deals, the social feeds of the prospect stream to the Sales Team to provide "inside info" that helps them close deals. Google Alerts that track all competitors mentions flow into the Competition Team.
There is almost no end to the possibilities. Having one place where all the streams of information flow so people can act on them is powerful. Instant notifications make it all work. I like to say, "I want to close a sale before my competitor knows they have a lead."
Speed is becoming a huge advantage to those who adapt to the growing complexity of business. Responsiveness is a differentiator that sells! When email is your primary method of communication, your company is slow. Inside your Inboxes sit your most important communication. It is hidden among less important, even unimportant emails. Finding them slows to a crawl when everyone gets hundreds of emails per day. When you KNOW all your most important communication is in Ryver, you are able to keep up with a complex world. The day is coming where you won't be able to compete without Team Communication Software.
I have run companies for 30 years. I wish I would have had a product like Ryver during those years. When things get hot, I can keep up with many conversations at the same time. After using it now for over a year, I am still amazed what Ryver allows me to do. I have insight into everything I need and want to know. It allows me to filter out things that are noise. Ryver allows me to "connect dots" across everything going on. I could never do what I can now do with Ryver! I don't use it to micro-manage. I use it to be acutely aware of all the important things I need to know to do my job. I used to say "the CEO is always the last one to know." With Ryver I am often the first one to know. I like that a lot!