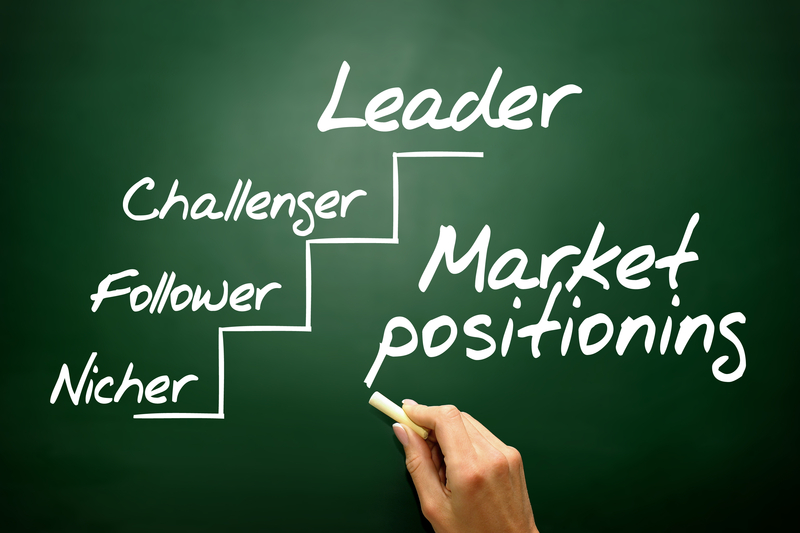 26 Apr

Positioning – Entrepreneur Success Tip 4

Somehow "positioning" logically fell into position #4, but know that for me it may be the single most important key. You can easily argue that having a clear and simple statement that describes the one thing that separates my company from everyone else's has played a huge role in my successes.

And it almost always begins with getting rid of the "and."

Most entrepreneurs believe it's better for everyone to know everything their product or service does and provides, but they're wrong. Trust me, I know, because at the start of ACT! I was no exception. In the early days you would hear us try to describe ACT! as a "contact database and a word processor and a calendar, and a report writer, and an expense manager, and it dials the phone and automatically addresses your letters and faxes, and, and, and…. would you like to buy one please" It was a great product that really did do everything, so why wasn't it selling as fast as we thought it should?

Remember in Key #1 when I wrote that if you don't know something, find someone who does. Well, that's what I did, and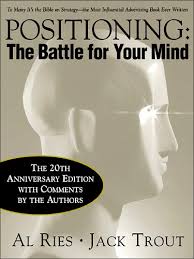 when it comes to positioning, Al Ries and Jack Trout wrote the book. Literally. The first book to really deal in depth with the problem of how to be heard in an already overcrowded marketplace, Positioning: The Battle For Your Mind, was all about how to position your product in the mind of the customer. I'd read Positioning (you should read it too), and felt the solution to our problem was in its pages. I just didn't know how to apply it specifically to ACT!.
So I called Jack Trout and a few weeks later we were in New York to meet with Jack and Al.
In Positioning it says, "The easiest way to get into a person's mind is to be first." It goes on to say that in advertising it is "best to have the best product in your particular field. But it's even better to be first." Fortunately for ACT!, we were both first and best. We were the first contact manager because we were creating a new category, but I still didn't know how to turn that into a powerful positioning statement. Fortunately for ACT!, Al did. "You are the best-selling contact manager." I told Al I wasn't comfortable saying "the best-selling" because we had only sold a few hundred copies of ACT! at that point."
"Does anyone else call their software a contact manager?" Al asked.
"No," I said.
"Well, that makes you the best-selling!"
And suddenly ACT! was no longer simply ACT!. From that moment on, everyone in the company was taught to always say, "ACT!, The Best Selling Contact Manager." We said it because it was true. And the more we said it, the truer it got!
By turning "and" into "the" we stopped having to describe every single thing we did. We were simply the best. ACT! eventually owned 90% market share at retail and has sold over eight million copies to date. We created the Contact Management category. Jack and Al also had us change the name of our company from Conductor Software to Contact Software. That way all of our future competitors would have to use OUR name, Contact, to describe THEIR products.
What are you the first at? In what way are you the only, the leader, the best? If you're not the "first" or the "leader," where do you excel? What differentiates you from the competition? In short, how are you going to position yourself in the mind of your consumer?
Answer the big question and you'll answer a thousand little questions. Whether it's about positioning or something else, if your people keep coming to you with questions, it's usually because you haven't answered a big question. This is never truer than with positioning. At ACT! there weren't a lot of questions because everyone was on the same page. We were ACT!, The Best-Selling Contact Manager. People could now answer many of their own questions simply knowing what we were.
By the time we started SalesLogix we knew a lot more about positioning. In Positioning, it talks a lot about the French marketing expression, "cherchez le creneau." It means, "look for the hole." So we went looking for a creneau and found a huge, gaping creneau so big you could drive a truck through it.
So, we built a truck.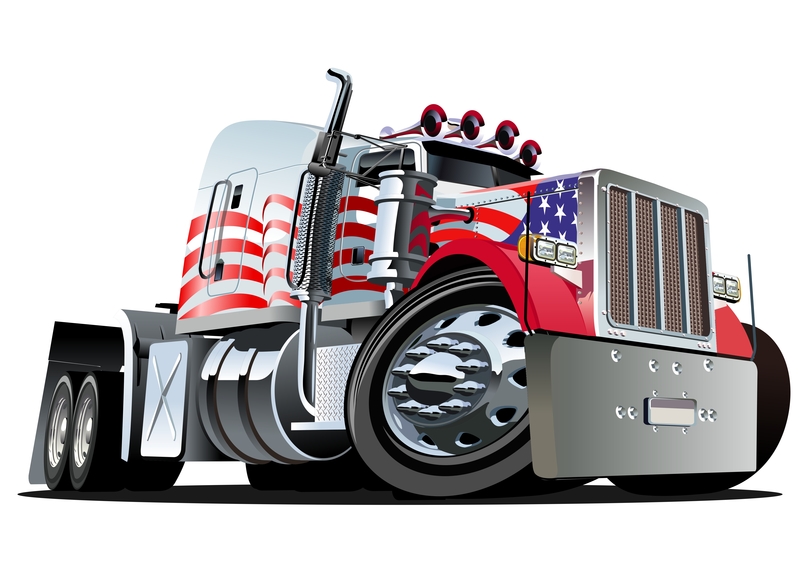 In the mid 1990s the low end of CRM was dominated by ACT!, which was sold at retail. At the high-end were companies like Siebel, Scopus and Vantive. The high-end consisted of enterprise level products that were "sold by suits."
The creneau was in the mid-market, but we knew the key was in building a product a VAR (value-added reseller) could rapidly sell, customize and profit from. Everything we did was with that in mind. That clear vision told us what to do, and what not to do. We didn't have to worry about retail or packaging. We didn't have to worry about hiring the sales teams or support elements necessary for enterprise.
Before the product shipped we had already recruited and trained 50 VARs, so the day it launched all 50 were fully-trained and ready to take the leads.
At SalesLogix we became a marketing, training and selling machine. We woke up everyday with the goal to recruit, train and make productive 50 new VARs a quarter. It's a goal we never missed. Good execution. Good people. Great product. VARS were lining up to the point that "recruiting" simply became "choosing" which 50 VARs we wanted to take that quarter.
In 18 months we were the #1 Mid Market CRM in the World, and in just five years we grew from nothing to $108 million.
The key was positioning and starting with a very clear vision.
Sometimes positioning means re-positioning. I'm a competitive guy and I always strive to be the best. With Jigsaw Health it was no different, but it became clear very early on that we had neither the money, time, nor resources to unseat the giants in the supplement industry. But that didn't mean we couldn't still be the best at something. So rather than pick a fight with a giant we couldn't slay, we found one we could. Magnesium.
We weren't the first or the biggest in the supplement field, but you won't find a better magnesium supplement. By combining a premium supplement with a focus on sustained release technology to allow the body to absorb the active ingredients over time, rather than all at once, we found a creneau that 11 years and over 100,000 customers later has made us "the magnesium company." More than 80% of our orders come from repeat customers. No one ever thought you could make magnesium sexy, but we did. It's a premium product that has given us a superior position.
As I wrote in the previous section, Ryver began as a desire to improve CRM. Like most people, we hated using CRM to the point where most of us didn't. We worked in email then put data and numbers into CRM as needed. Our answer was "Simple. Sophisticated. CRM." Truth be told, it wasn't a bad position. We had a clear message and target market. Unfortunately what we didn't have was a CRM product. Don't get me wrong, we thought we did, but every time we demonstrated Ryver, the response was universally the same: "We love it. We want it. But it's not CRM."
After hearing that for the upteenth time, we had to admit everyone else was right. In an attempt to improve CRM, what we had actually done was solve for the larger deficiencies and inefficiencies of email, the application where we actually spent most of our time.
The Rip Van Winkle of technology, email was seemingly asleep for 20 years while the rest of the world around it changed. The choice for Ryver was to realign the product with our original goal of making a better CRM, or go down the path of bringing email into the way we work in the 21st century. We chose the latter. The result is Ryver Team Communication, all your most important team communication in one place available on every device!
The new position was not only more accurate to the product we were actually building, it also widened our potential target market by around 900 million. Not a bad place to be. Everyone in business who uses email has a team of people they communicate with. That is their most important communication. Ryver allows you to pull all of that communication into one place where you can best deal with it. It's awesome. I can't imagine building a company without using a product like Ryver!
In Positioning, Ries and Trout tell us positioning is not something you do to your product, but rather something you do in the mind of your prospect. "That is, you position the product in the mind of the prospect." The market will only grant a product a single position. A product can't be the best "something" AND the best something else. You have one chance to own a position in the mind of the market. It is critical you figure out what position you can own that no one else does. I share it with you again here because I believe nothing has been more responsible for my success.