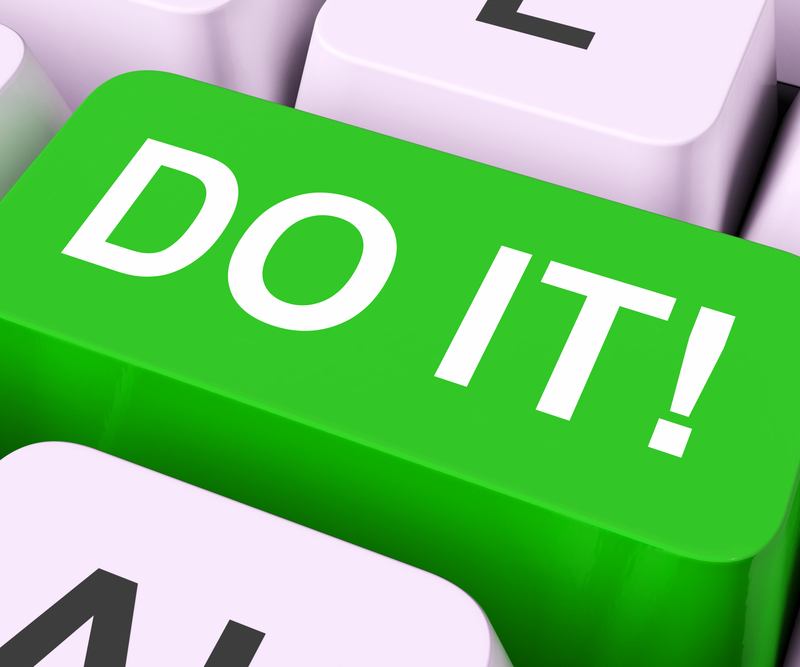 30 Mar

Always Have a Bias Toward Action – Entrepreneur Success Tip 2

Okay, now that you know everything, know this: you can't know everything. But that's no excuse for not acting.

"There is no more miserable human being than one in whom nothing is habitual but indecision." – William James

Being a leader means making decisions and taking action. They should, of course, be informed decisions (see Key #1). If for some reason you're in the habit of making uninformed decisions, please stop reading and close this e-book now. Nothing I write here can help you succeed if you don't know what you're doing. It seems obvious enough, but it's shocking how many people fail to really know their business. Which is why it's less shocking that so many of their businesses fail. But, if you put in the time, work and effort, then you should trust yourself to make the tough calls.

It's what I call, "being comfortable with ambiguity." It would be nice if everything was black and white, but real leadership lies with what we do in the grey area. And let me tell ya', there's A LOT of grey area!

The bottom line is you can't let problems fester.

Say you have an employee, even a co-founder, who just doesn't seem to be the right fit. It's seldom an easy thing to let someone go, but delaying the inevitable doesn't help them, and it definitely doesn't help the company. Be slow to hire, but fast to fire. Like I said, NEVER let problems fester. Bad fits at a company have a ripple effect on employee morale, company confidence and performance. If you notice the problem, you can be sure that others do, too. Regarding poor performers I always say, "The CEO is usually the last one to know." Dealing with staffing problems not only builds your team's confidence in you as a leader, it also builds their self-confidence as valued employees who are still part of a great team.

And it's not just staffing issues.

A year into Ryver, my current company, we realized the underlying technology and the user experience just wasn't good enough. It was too slow. More importantly, we simply couldn't see how we could get where we needed to go with the staff and platform we had.

We could either do the easy thing and continue doing what we were doing and hope for a different outcome (the definition of insanity), or we could assemble a new team and start all over on a platform that actually could get us where we needed to go. We chose to start over, and thank God we did! Despite the success of both ACT! and SalesLogix, I believe Ryver may prove my greatest success and accomplishment, but it wouldn't have been possible if we didn't have the courage to make the hard decision.

In Good to Great, Jim Collins wrote, "Greatness is not a function of circumstance. Greatness, it turns out, is largely a matter of conscious choice, and discipline." In the world of entrepreneurship, indecision is death. To succeed you have to have the discipline to make the tough calls.